Sales without salespeople. How to make a sale without saying a word.
---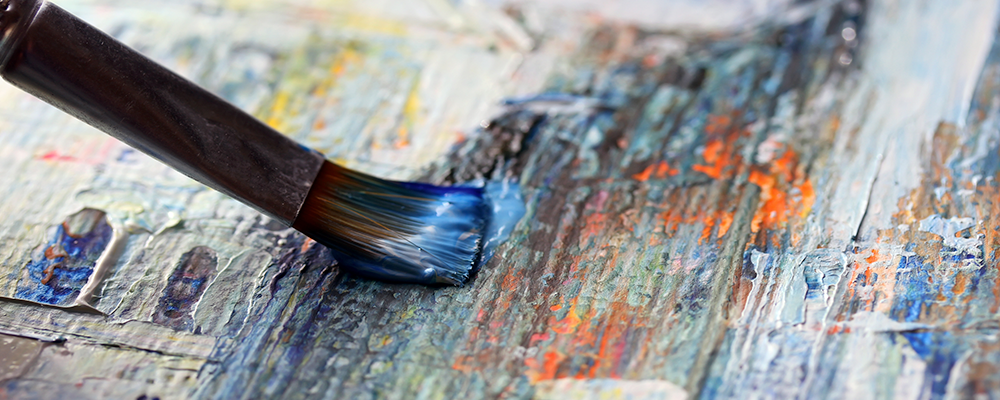 I walked into an art store selling art from local artisans. The store was set up with mini shops within the store itself. Each artist had their wares on display. Mini museums.
As we walked around, I noticed one thing: There were no salespeople. As we got further into the store, I thought this couldnt be true! Where are the salespeople? WHY are there no salespeople?
When we walked in, my first impression was, Wow this place is full of art, but my second thought was WOW this place is so creative. I wanna see whats next, I wanna see whats next. That feeling generates a motivated buyer. It generates the feeling that you cant leave without buying something, at least one thing.
The creativity of the art was compelling. I was looking to see the creativity, but I was also looking to buy.
Can you imagine your business with no salespeople? How many sales would you make? Meanwhile, at this art store, there were people congregated at the front of the store, on-line, art in hand, waiting to pay.
---
#Creativity:Can you imagine your business with no salespeople?
How many sales would you make?


---
Heres what makes these sales so successful and how can you replicate it with your business
Ultimate creativity. Not just shopping but actually looking with the intent to make a purchase. Looking and wanting to BUY!
Attractive merchandising. Eye appeal for every type of buyer. Displayed with creative pride.
Unintimidating environment. People (customers) feel like they have the freedom to browse and buy on their own. An environment where they dont feel its forced.
Great variety. Each artist appeals to someone, but not everyone. There are more than 100 artists on display. Something for everyone.
Unique items. One-of-a-kind art makes a statement: buy it now, or you may never see it again.
Inviting, exciting atmosphere. As I walked around, I couldnt wait to see the art in the next booth.
Friendly people. Totally accommodating, smiling people, ready and happy to take your money.
ASK YOURSELF: Whats welcoming about your place? Whats creative about your place? Whats inviting about your place? Whats attractive about your place? Whats non-confrontational about your place? What smells at your place? Are you offering cookies or popcorn, or GREAT coffee? NOTE: If you offer coffee, make sure its DeathWish Coffee. It smells great and tastes ever better than it smells.
The bottom line: Do you make your prospects feel at home in your place of business? Relaxed? Willing to buy if they see something they want or need?
Can you imagine this You walk into a car showroom, and it is the most welcoming, non-confrontational sales showroom on the planet. The smell of fresh baked cookies fills the air. The happy, friendly salesperson comes over and says, Which car would you like to take for a spin? Okay, you may want to pinch yourself that would be a dream. Car buyers dont ever wanna deal with car salespeople.
Searching for a new electronic? I bet youre in the habit of doing your research online so that if you do buy in the store, you already know what you want. People are buying online for convenience AND not having to deal with salespeople (plus who doesnt love the ability to make a purchase at 2 AM in their pajamas?).
So when did the salesperson become persona non-grata? ANSWER: They didnt. Yes, there are a few sleazy sellers ruining it for many, but in general, customers WANT to work with a salesperson. They WANT a RELATIONSHIP. They WANT HELP. They WANT an opinion from a TRUSTED ADVISOR. Are you?
Back to Asheville.
At the Asheville art store, while I would have loved to meet the artist, the creator, (not someone who was just a salesperson), but someone who was passionate about the art who could have formed an emotional attraction. Someone who could have told me stories about the arts history, or inspiration. If they had been there, their sales could have doubled. But they seemed to be content to let their art sell itself.
The truth is, the art didnt sell itself, its creativity did. The main selling factor, the creativity factor, was everywhere. Each artist cultivated their own museum, their own showcase with art that was unique and creative.
The people (buyers) were in a happy mood — a buying mood the artists left their work to speak for themselves — and people bought. Its powerful to make a sale without saying a word. How many words does it take you?
The challenge is not only what are you doing to create attraction, but whats your creativity factor?
Challenge for the week try to make one sale where you dont say one word.

podcast
LISTEN TO THE SELL OR DIE PODCAST WEEKLY
With co-host Jeffrey Gitomer, we bring in top sales professionals to give you the best advice to kick your own ass.