Jennifer Gluckow.
I HELP Salespeople and
Sales managers make more MONEY
Get my top 10 sales-making strategies.






Read insightful content, watch my videos and download
free sales resources to get you going.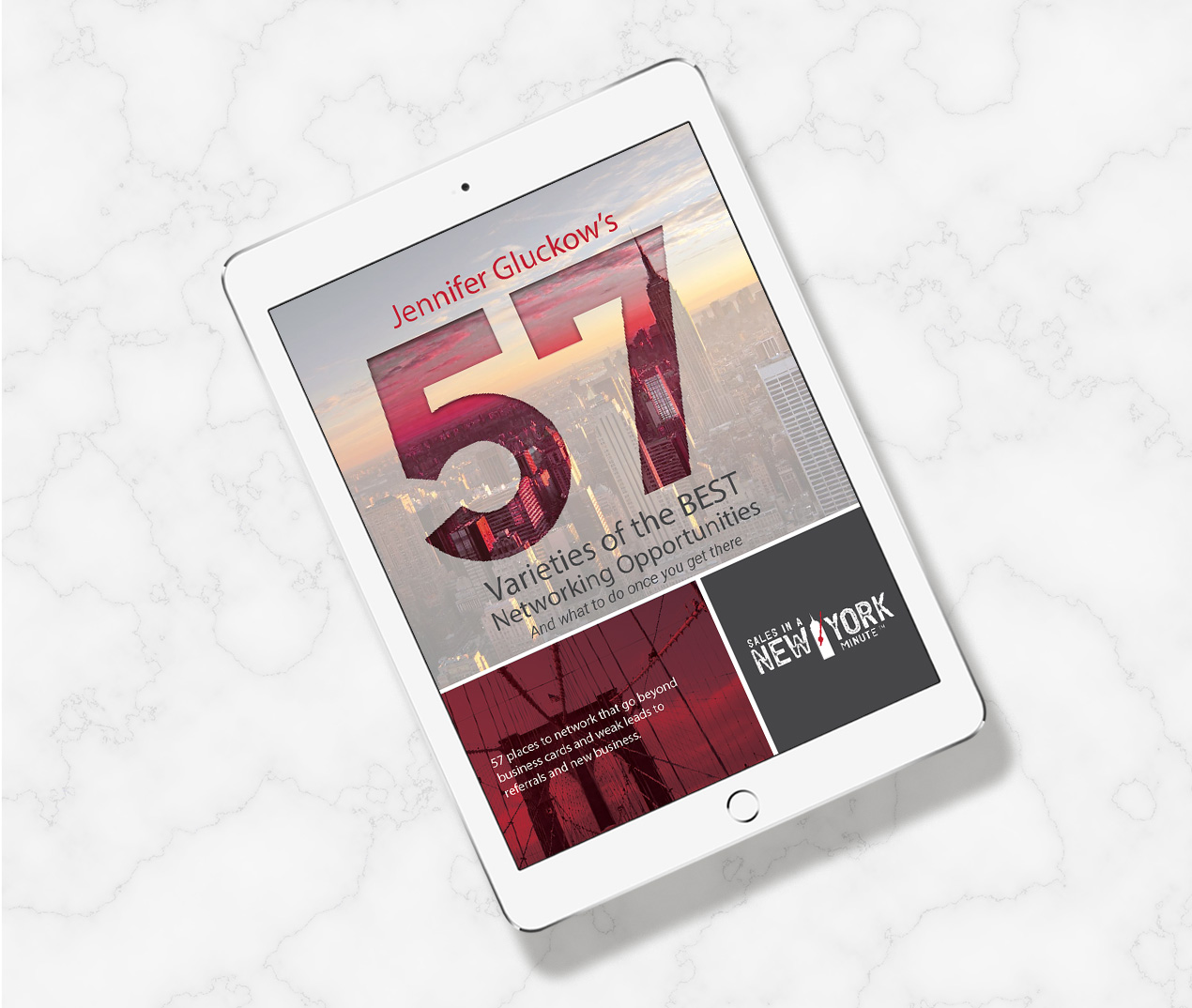 Get a comprehensive list of the places to start networking, and what to do once you're there.
read now
What People Are Saying

"Sales in a New York Minute is one of the best brands I have ever seen. Not only is it a classic name, it's filled with classic content that you can turn into sales in a New York minute."

Jeffrey Gitomer

What People Are Saying

"I've been a loyal follower because of your positive attitude, infectious enthusiasm, dedication, and intelligent advice and support. We all need to up our game."

Sam

What People Are Saying

"I love your New York minute sales tips. You're a born salesman…ok, ok…sales WOMAN."

Scott
Watch Jennifer on
youtube
Tune in for weekly sales strategies, ideas and tactics to help you make more sales.
Learn how to close more sales and dominate your career by subscribing to Jen's weekly newsletter.