I'm Jen!
Global sales and social media expert! I want to train and coach you and your sales teams to increase sales and make more profit!
She's got northeastern smarts and New York City savvy – a rare combination that has her positioned as the next big thing in sales.
Okay, I'm not all New York!
I've traveled the world, educated in the Midwest at
The Olin School of Business
at Washington University in St. Louis, and have spoken to audiences from coast to coast.

I quickly rose through the ranks of a leading Fortune 500 company as a superstar Sales Representative, National Sales Manager, and Executive Director of Sales Operations.
At 29, I became Chief Operating Officer of a test preparation and admissions counseling company.
But then, in 2013 I found my true calling – training and coaching sales teams and business owners on how to increase their sales and make more profit.

I founded Sales in a New York Minute and share my passion and strategies for success with businesses worldwide.
I get to wake up and do what I love everyday!
I teach workshops on networking, customer loyalty, attitude, social media attraction, and of course sales. Featuring The Little Red Book of Selling, the best-selling sales book of all time, I have partnered with Jeffrey Gitomer's selling philosophy and strategies.
1.

Keynote Sales Speaking

I deliver customized and personalized keynote seminars for every audience. UPLEVEL YOUR BIZ HERE

2.

Personal Business Coaching

One-on-One VIP Coaching for Sales Managers, Salespeople and Entrepreneurs LET'S CONNECT
I'm a speaker, trainer, writer,
Blogger
,
Facebooker
,
Instagrammer
,
Tweeter
,
Podcaster
, and
YouTuber
. I'm online and on the money. My trademarked advice
YouTube channel
, Sales in a New York Minute, features short sales and life tips, and are positioned to take
you
both global and viral. Drive, persistence, and winning through a desire to serve, have made me an example of how to "make it" in New York, and my mission is to teach you how to make it anywhere!

---
---
MY FAVORITE THINGS EVER:
MY PARTNER,
JEFFREY

Our two
cavaliers
"Charlie"
and "Zoe"

Paris, Aruba
and NYC

HITTING AN
AMAZING SHOT
IN TENNIS

---
My Grandpa said,
"Everything you need to know you can learn from a book!"
The following books have shaped me and my thinking and that's why I want to share them with you.
Here's your MUST read list…
and, one more thing before you go...
---
Get my eBook FOR higher SUCCESS
30 pages of real-world, slump-beating strategies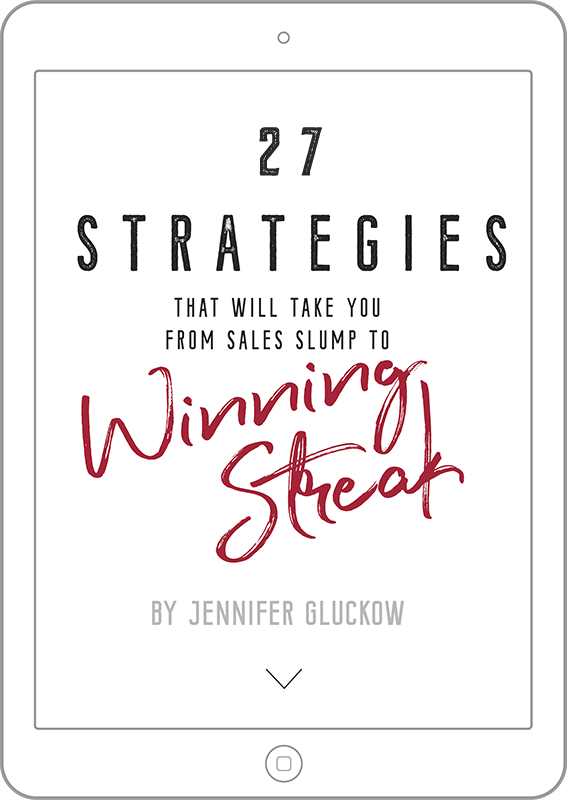 " I was able to double my profit by using Jen's
strategies to win! "- Ashley
---
Follow Me on Instagram @Jeninanyminute
[instagram-feed num=5 cols=5 showfollow=false layout=carousel]
---