---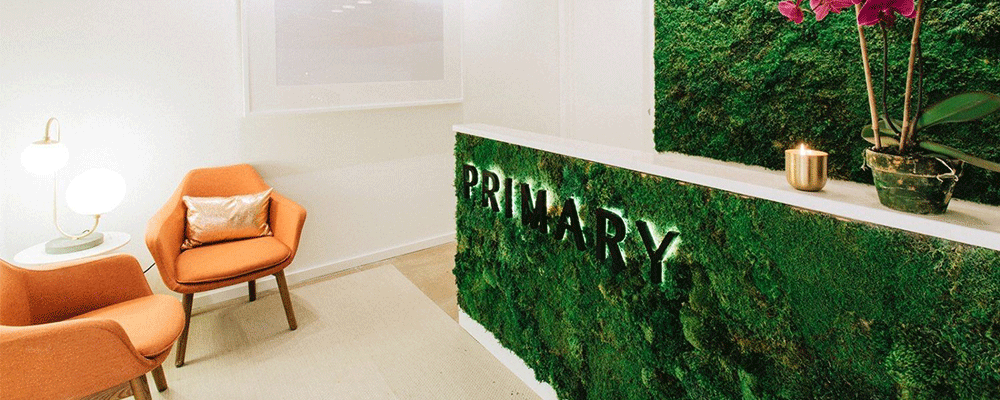 Who wants
Atmosphere.
Productivity.
Networking.
Opportunity.
Sales.
Success.
#ThatsWhatIWant!
Everyone in New York City wants to be in on the newest, latest, best-est things, happenings, deals and events. Including me.
Heres the scoop: The newest, latest, greatest is currently a secret, but it wont be for long. Its not a new bar, or a new restaurant, or even a new club Its a new work-space (YES, you read that right). A co-working workspace thats helping business people and salespeople be MORE productive and ultimately make more sales and more profit.
REALITY: Many salespeople and entrepreneurs spend their time working from home or in coffee shops in-between meetings. I used to be in that club too, and I thought I was getting a lot done. For cheap.
What I discovered is that cheap costs a lot. Poor environment, erratic atmospheres, no business connections, noisy, no networking opportunities, and a stuffy, crowded environment where everyone is lamenting the same situations. So I moved.
In May of this year, I moved my office to a brand new co-working space called Primary (www.liveprimary.com). Since then, my productivity, my business, my sales and my opportunities have SOARED. And, oh yeah, my attitude has soared along with it.
Prior to moving, I didnt know what I was missing sort of like, you dont know what you dont know.
High above the concrete jungle of New York, sits an 8th floor mecca (ok, its not that high) of workspace zen. Describing it to you would be like describing a fairy-tale wonderland workspace. The owners-founders have dubbed it co-working space for adults with a focus on your health and well-being. The minute you enter, youre surrounded by greenery, moss and plants, that make you feel at ease, and if you continue to look around, youll find salespeople and entrepreneurs who all have one thing in common (besides taking care of themselves) theyre not just surrounded by green, theyre making and taking their green to the bank.
Even if you dont work or live in New York, you can take advantage of Primarys winning workspace strategies by implementing them wherever you are. NOTE: If youre outside of NY, then a view of the Statue of Liberty is not included.
Hows your workspace now?
When you arrive at work, do you feel as excited as if you are walking onto the beach on vacation?
Does it feel like zen-like and bliss or chaotic and stressful? THINK: can you perform your best in your current environment?
Do the walls make you feel like youre in jail? Or are you surrounded by inspiration and motivation?
"Your personal success starts with you, your well-being,
and your atmosphere."
Primarys motto, You work best when you feel great is essential for money-making workdays.
Ask yourself:
How well are you taking care of yourself?
Are you putting yourself FIRST so you can be your BEST self for others?
Are you taking time to exercise?
Do you meditate?
Do you eat healthy?
What do you do on a DAILY basis that makes you feel great?
Follow Primarys lead and use these strategies in your workplace:
NOTE: If youre in NYC, you can have this at your fingertips when you join their community!
Connectivity. Wifi (fast or else dont even think aboudddit!) Access to printing. Access to electricity so you can charge up, and access to an awesome community of people. Youre connected with everybody and everything.
Attitude enhanced by atmosphere. Natural sunlight brightens (pun intended) your day. Its mood making and mood enhancing.
Coffee. This is a must. No if, ands, or (sitting on your) butts. If youre still working from home, hook your Keurig up to Death Wish Coffee. If your space comes with coffee, make sure it also comes with Dennis, the Primary Barista, who knows what you want before you want it, and serves with a smile.
Studio access with meditation and exercise classes. Primary makes this easy to do by offering a studio full of classes in their workspace. If your space doesnt have one, find one nearby.
Location. Easy to get to. Healthy lunch places nearby. Easy to get to others offices. Get a window with an inspiring view (I overlook the Statue of Liberty). If you cant get a window, then hang inspiring art. Make sure its close to someplace that offers mid-day meditation, yoga, and bootcamp. Some days youll need to sweat it out and others youll need to focus and strengthen your mind. Primary provides everything.
Nap-abilities. A mid-day nap seems unheard of post-kindergarten, but it can re-energize you and keep you going for hours on end. #DoNotDisturb
Clean workspace. The co-working desks at Primary are always empty since these are for people who come and go. Sitting down at a desk without clutter and without distraction with help you focus on your action items at hand.
Greenery. Plants. Flowers. Theres something about a moss wall than makes you want to relax, breathe, think and be creative (in that order). Plants do more than offer eye-pleasing candy. Plants and greenery have a calming effect and are known to reduce stress and boost your attitude.
Healthy. Having healthy food at your fingertips, and being surrounded by people who frown on potato chips will make you think twice about reaching your hand into the bag of chips. It will also help trim your waistline. Primary offers healthy snacks some of which I had never seen before but are delicious. Chocolate covered bananas? Yes, please!
Proximity to spa-like services. There are days where getting a massage is a must, but that means leaving early. At Primary, you can get a massage (or a facial!) in a private practitioner area and then after you feel well recovered, and can return to your desk to work!
Friendly. This is a given, but make sure youre in a place with happy, friendly people who want to get to know you.
PERSONAL: This week I returned on a red-eye from Vegas. I went straight to the office, showered, took a guided meditation class, worked my butt off, took a mid-day nap and continued to work my butt off. I am stoked to have completed a full, productive day of work, and could not have done it without the amenities at my fingertips. #ILoveItHere
CONNECT: Try to find a space with a great community of like-minded individuals. You can form your own master-mind, inspire and be inspired by the others.
CONNECT: Find a place where you can do business with and refer business to the members. This will make it the ultimate place to network.
In sales, better productivity means quality time for better preparation. Better preparation leads to better relationshipsbetter sales presentationsbetter engagementand ultimately better (and more) sales.
40% of your adult life is spent working. Your challenge is to find or create a workspace that opens your mind and fills your bank account. I found mine.

podcast
LISTEN TO THE SELL OR DIE PODCAST WEEKLY
With co-host Jeffrey Gitomer, we bring in top sales professionals to give you the best advice to kick your own ass.