Derek Jeter's Not a Cheater, He's a Leader: Performance. Branding. Reputation.
---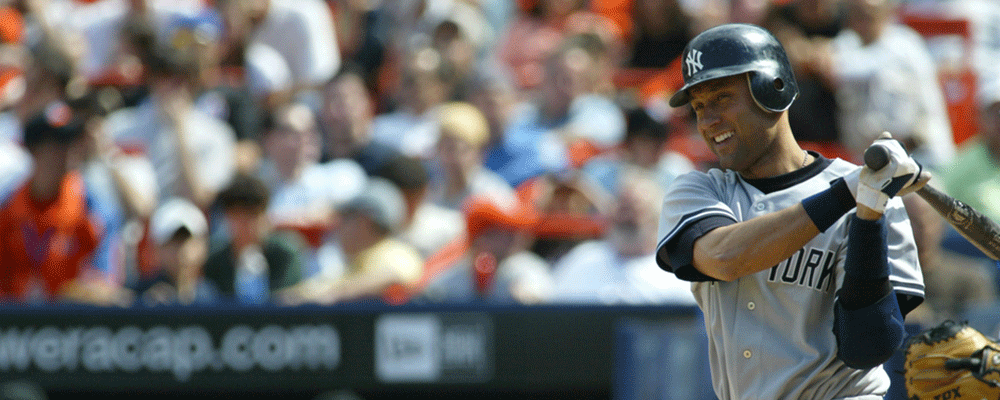 Im a New Yorker.
I live in, and love, New York City.
When you think about New York, Im certain all sorts of things come to mind: Times Square, Grand Central Station, the Christmas Tree in Rockefeller Center, the Rockettes, the Statue of Liberty, Macys Thanksgiving Day Parade, Central Park, Broadway, the Met, MOMA, the ball dropping on New Years Eve, and yellow taxis.
But to me, New York is the Yankees.
Everyone knows the Yankees. And this month, all the buzz is about Derek Jeter. Hes retiring after a 20-year career thats certain to get him elected into the Hall of Fame. Because of his performance on and off the field, he is someone who has been and will be written about, talked about, compared to, and memorialized forever.
Besides his performance, what made Jeter so famous was his impeccable reputation.
History
When professional athletes come up in conversation, there are often several words included in the sentence: scandal, steroids, sex, drugs, and cheating.
NOT JETER, well, sex does.
Jeter is a legend and he will always be a legend. He created a brand and a name associated with exemplary actions, winning, and positivity. He is an icon for the entire sports profession with a clean record of no suspensions, no arrests, no wild parties, and especially no steroids or performance enhancing drugs.
Think about yourself. Nothing is more important when you are building your brand than your reputation. In an age where everyone has quick access to facts and news, opinions are published in a nanosecond, and the risk of having your reputation tarnished is everywhere, doing the right thing for your brand and reputation is not an option.
A good reputation has a halo effect, boosting your image and creating a competitive advantage. It enables you to weather a storm of disaster, and helps attract and retain the best clients.
What people think about you, what they say, what they write, what they post, what they video, and what they tell their friends, makes a difference in whether or not they will buy from you again.
Here are some ways that Jeter built his reputation. Which of these do you do to build yours?
Good Attitude As a player, Jeter always showed sportsmanship. He thanked opposing teams in interviews and even congratulated them when the Yankees lost the game.
Friendly, both on and off the cameranot just friendly for the camera
Hard work, not just luck
Consistency
Loved what he did. Note Well: His dream and life ambition was to be a Yankee ball player. He lived his dream and loved it every day. And, it showed. But for me, Jeter said, Im happy being known as a Yankee. Thats the only thing Ive ever wanted to be, was the shortstop of the New York Yankees, and I had an opportunity to do that for 20 years. Being remembered as a Yankee is good enough for me.
He was a team player.
Hes an intelligent ball player and an intelligent person.
Communicated effectively
Thought about what he could do to improve and put it into practice.
No excuses. He even played when he was hurt.
Every hit was taken with seriousness and pride. He played as if each hit was his last and he was creating his legacy each time. He played hard every day. I never really planned on not getting a hit, he said afterward. In my head, I always think Im going to get one.
Respect for the game and the team.
Dedication and perseverance Never gave up.
Practice and preparation that lead to results and proof not just words and promises. He practiced every day.
Clutch he delivered results when it counted most.
He had a great image.
Provided inspiration to others.
Even his opponents respected him.
Headed for the Hall of Fame
When I think about Jeter, I think about someone with class and greatness. Someone who was a quality player, a quality person, a leader and a winner Both on and off the field. How do your clients think of you? And what do you have to do to be more Jeter-like on a daily basis? Hopefully this blog post will provide that insight all you have to do is take action.
Find this article fun?
Sign up for our weekly sales tips, advice, and knowledge delivered to your inbox each week. You can also share this article by clicking the links below.

podcast
LISTEN TO THE SELL OR DIE PODCAST WEEKLY
With co-host Jeffrey Gitomer, we bring in top sales professionals to give you the best advice to kick your own ass.