99 Life lessons from my 90-Year Old Grandma
---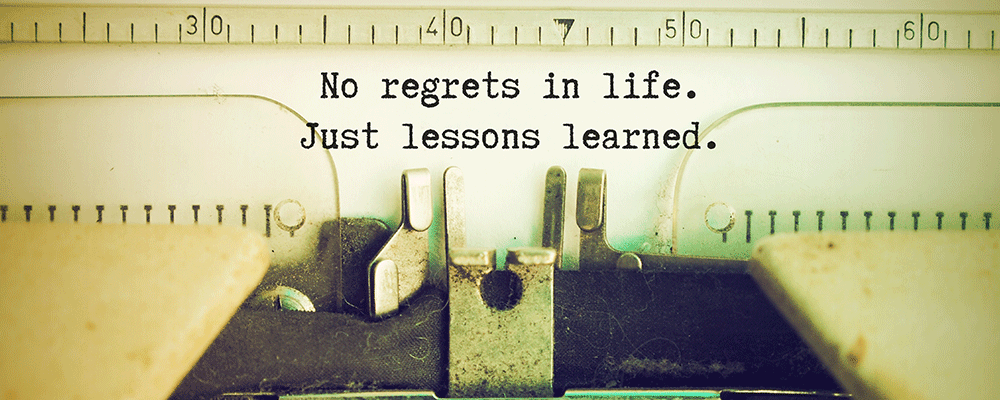 Heres 14 of my favorites that you can benefit from
Growing up, I was fortunate enough to have spent tons of quality alone time with both my mothers parents and my fathers parents.
My consistent time with Grandma Harriette and Poppa Seymour (my dads parents) was Tuesday night, Friday night, and all day Saturday, every week. For years.
This week, my Grandma Harriette is turning 90. What a milestone! In honor of her 90th birthday, this is a tribute to her, and the lasting impact that she has had on me as a child and an adult. (More tributes to follow)
Many people thought it was cute that I was always with my grandma. I thought that was the norm – I didnt know any different. She was not just a second mother to me, growing up, she was (and is) my best friend.
Our Saturday routine:My grandparents would take me to the mall every Saturday. Wed get there when they opened, walk around and say hi to the store clerks who knew us, and wed shop of course. My patient grandpa would sit on a bench, read a book, or go to the computer software store (remember those?), and wait for us. I never really needed anything, it was more about what I wanted. I was lucky. Fortunate. And a little spoiled.
Then we would drive to breakfast at the diner, listening to 40s music and singing before eating brunch. Jeff, our waiter every Saturday for more than a decade, knew exactly what I wanted and how I wanted it: French toast with powdered sugar on the side! I never had to look at the menu or even order. Jeff just served it.
After brunch, we would drop my grandpa off at home, and my grandma and I would go to the beauty parlor. Herbie was her colorist who she followed to multiple salons (he became more of a friend than just a colorist). I would read, color or play, and my grandma would get her hair done for the week.
Then finally we would go to a boutique store where my grandma was friends with both the sales lady and the alteration lady. She would shop or get alterations NOTE: Grandma never wears anything unless it is zippered or altered to fit her perfectly.
Two and a half decades later, as I reflect on our weekly routines, I realize that it wasnt just going to the mall or the diner, or spending time with my grandparents that made me happy – it was the dozens of lessons I was learning each week.
My grandma taught me foundational lessons that play a role today in my attitude, sales, fun and life. Take a lesson or ten from Grams.
Put a zipper in everything.My grandma puts a zipper in every sweater she buys. It may seem odd by todays standards, but it works for her. It is part of her style, part of her look, and her tailor, Zady, loved it.
Its not just the look. Its the fit.
Always look your best.My grandma alters all of her clothing to make sure it fit just right. And to this day she gets her hair done each week. Its not about showing off.
Its about feeling your best on the inside and looking your best on the outside.
Be friendly and nice to everyone, and take an interest in others.From our waiter to store clerks to CEOs, everyone we encountered on a weekly basis, whether they were strangers or people who knew us, became life-long friends. And since we had a routine, we encountered many of the same people for years.
If youre nice to people at first, it lasts. Be genuinely interested in them.
The importance of long-term relationships.I didnt know it at the time, but by being nice and taking an interest in others, we were establishing long-term relationships. People who have been there for celebrations, deaths, and pivotal events in our lives.
Seek long-term relationships. Celebrate life and death.
Always be on time.Period. End of story. We were never late – for the mall (we got there when it opened so that we would be on time for the rest of our Saturday appointments), the beauty parlor, or any appointment. Late just wasnt a concept. I admit, I am still working on this one, but with the iPhone I now set my own alarms.
On time shows respect for other peoples time.
Friendships are everything.My grandma had friends who she had known since they were pushed in baby strollers together. These friends and their family have become like family to me.
Nurture friendships to grow relationships.
Love of Family.My grandma taught me the importance of coming together on holidays, making time for each other and with each other – and always being there for family no matter what.
Love the whole family. Even love the ones you dont love.

A grandparents (and parents) job is never-ending. Unconditional love. Unconditional support. Unconditional friendship. Forever. No strings attached. No if-then. Let your offspring make their own decisions. If theyre happy, then be happy for them. Dont try to change their decisions to make them your own. Love them even if you dont agree with them.
SHOW and TELL them you care.My grandma keeps a list of birthdays its pages long, organized by month, and has hundreds of birthdays. She gets her cards at the beginning of the month, marks when they need to go out to arrive on time, and sends cards weekly to recognize others. Cards in the mail. Since cards in the mail have become less and less used, my grandma was surprised when she received a thank you card (in the mail) from one of my friends. In true grandma style, she sent them a thank you card for their thank you card.
Thank you for thanking me! WOW.
Dont be jealous– I remember being jealous of someone once, and my grandma said, It takes way more energy to hate or be jealous. Dont waste your energy. I never knew how powerful those words were until I grew up.
Envy takes twice as much energy as being happy for someone else.
Be present.Growing up without cell phones and iPads and computers, my grandma showed me the importance of being present.
Less distractions equals greater presence.
Always have a tissue in your pocketbook you never know when youre gonna sneeze, need to blow your nose or cry.
Be prepared with Kleenex goes one up on the boy scouts who simply said, be prepared.
Be generous.My grandma taught me to be generous by being generous.
Be grateful.I am grateful my Grandma taught me to be grateful.
I am lucky, fortunate, and blessed. My grandma loved me and loves me like the daughter she never had. She cries when I cry. Just the other day, she reminded me her job is to love me. Unconditional love 24/7/365. She makes me feel special and that in itself is the most important lesson of all. Make someone feel loved – all the time.
Make it your job to love someone else.
Make it your job to care for someone else.
And just like my grandma has told me my whole life, now I get to tell her.
Thanks, Grandma. I love you too.

podcast
LISTEN TO THE SELL OR DIE PODCAST WEEKLY
With co-host Jeffrey Gitomer, we bring in top sales professionals to give you the best advice to kick your own ass.